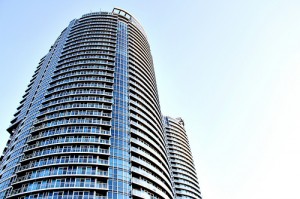 Is Condo Life Right For You in Madison And Huntsville Alabama?   Perhaps you've looked over the Madison And Huntsville Alabama housing market and have sticker shock. Maybe the idea of maintaining a backyard has you running for cover or you just want to keep things simple.  Search the following link for all existing residential condominius and townhomes for sale:  Condominiums & Townhomes for sale Madison County Alabama.  Go to my home page to search all residential real estate listings in Northern Alabama.
Whatever the reason, if you have decided that you are interested in owning a smaller, more easily maintained property, you may be investigating condominiums and trying to decide, Is Condo Life Right For You in Madison And Huntsville Alabama?
Buying a condominium is a bit different from buying any other types of property, and has both advantages and disadvantages. To start the process of determining if condominium life is right for you, there are some important questions to ask.
Namely, for starters, what is a condominium?
A condominium, commonly referred to as a condo is a single unit on a multi-unit property where individual units, including the land beneath them, can be purchased with the overall maintenance expense of the entire property shared.  For another definition of:  condominium.
How are the shared expenses handled?
Typically decisions affecting the entire "condo complex" are made by a Condo Association which holds regular meetings for board members and owners. As such each unit owner is subject to rulings established by that association. A Declaration or the Bylaws often referred to as CC&Rs dictate and help to determine how maintenance issues are addressed. As a prospective condo owner, associated maintenance fees and projected increases, assessments for the reserve fund, and insurance fees are items that you should learn about prior to your purchase.
Do I pay homeowner's insurance?
In terms of insurance, typically condo owners are responsible for the contents inside their individual dwelling – from walls and floors to cabinets and doors. Each condo association has an individual declaration which is a legal document that will spell out the details so that you can have a clear understanding . Typically condo owners can remodel and change interior surfaces at their discretion. Exterior modifications, however, generally need to be approved (or denied) by the Condo Association Board.
Anything else I need to know about condos in Madison and Huntsville Alabama?
If you're planning to get an FHA mortgage then the condo association will have to be FHA approved, go to this HUD website to determine if the the condo association you are considering buying into is FHA approved
It is also helpful to consider homeowner statistics in the "condo complex" before finalizing your purchase. Knowing the percentage of properties that are "owner-occupied" and the amount of owners that are current on their dues can have impact on your future home and financial security. You may also want to ask questions regarding timeframes of major upgrades, like pool or clubhouse renovations or roofing needs and the ramifications of those on association members, before making your purchase. Speaking with other residents that live near the condo you are considering, can help you find out the inside scope about that particular property and help you to read the "fine print" in the association agreement, too.
When you answer the question; Is Condo Life Right For You In Madison And Huntsville Alabama?  And as you make your condo purchase, there is a lot to consider, aside from the points listed above. Give me a call to discuss what other "need to know" items you should add to your list or to see some properties that are available now. I'd love to help you find a home you will love!  Of course feel free to search my website for all Homes For Sale in Madison and Huntsville Alabama at your convenience.
Serving: Anslee Farms, Bell Tower, Bishop Farms, Bradford Farms, Bridgefield, Canebrake, Chase Shadow, Cherokee Ridge, Clifts Cove, Edgewater, Emerald Forest Condo, Foxfield, Greystone Estates, Hampton Cove, Harvest, Highland Lakes, Jones Valley Estates, Kelly Plantation, Knox Creek, Lake Forest, Ledges of Huntsville Mountain, Mandolin, Maxwell Place, MidTowne on the Park, Newby Plantation, Olde Cobblestone, Overland Trace, Pebble Brook, Rainbow Landing, Rock Creek, Shadow Brook, Spencer Green, Stavemill Estates, The Bridges on the River, The Villas at Madison, Towne Lakes, Villas at Jones Valley, Walden Preserve, West Highlands, Whitehall, Village of Providence and more.